Promise is precious, based on its motive, meaning and worth.
Let's think about it, how would you promise a stranger anything if you do not have any faith in it?
Tim Sir (Yeung Wing Tim), who has been working at Fotomax for over 30 years, told us frankly, "To give a '100% Satisfaction Quarantee' can be quite stressful," he says with a smile, "but you know what, this is my attitude towards my own job. I say it when I mean it."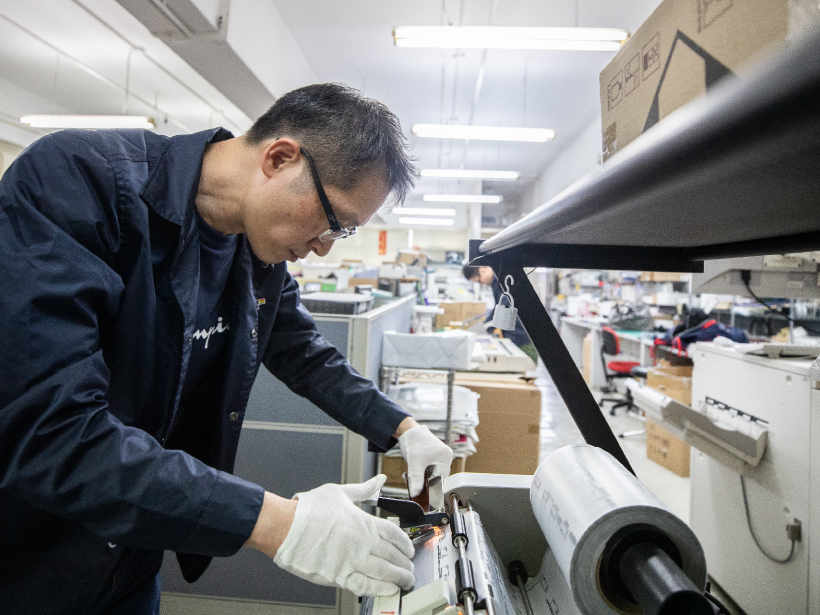 Walking into the factory of Fotomax, it's not like those factories of tens of thousands of square feet, but it signifies the heart of Hong Kong Fotomax. Following Tim Sir's steps, you will see the whole process of photo developing, neat and detailed. From traditional film developing to photo products, all are here. Picking up anything in the factory, Tim Sir can always tell a story. A tool, an equipment, or any other product, Tim Sir can relate all of them with its story, background, or the relationship between him and this place.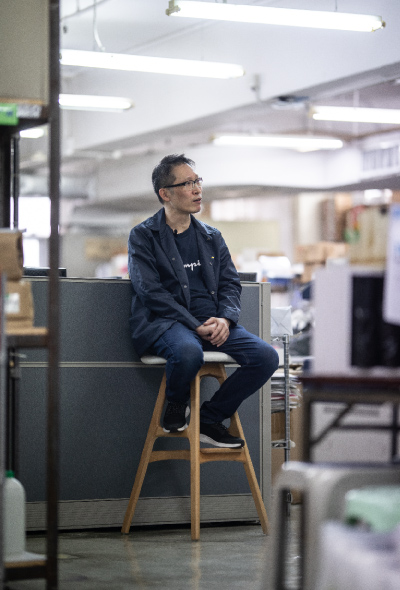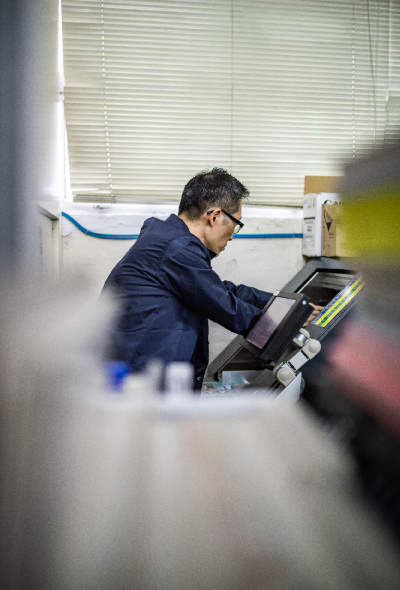 "How can you be bored when you have so much to learn every day? You can always do it better."
Tim Sir is the manager of the Fotomax Printing Department and he fell in love with photography since he was young. He entered the industry due to a very simple reason, "I want to know how a photograph is developed." Though he realised another side of the world when he joined the company. "Photo? I was not able to process any photo at the beginning. My first job in the company was arranged by the department of "Mixing", to provide "chemical water" for every Fotomax store every day." To be responsible for the chemical water in the photography industry requires the skill to measure the perfect proportion of chemicals and water to develop film. While Fotomax stores are closed after opening hours, the water in the developing machine will continue to evaporate making the chemicals denser. If we do not check before using, the concentrated chemical water will "over develop" the photos, that's why chemical water is so important.
Starting from mixing the chemicals and water, there were more complicated steps to go. "Apart from allocating chemical water, we have to collect all used ones to check their stability. All stores which provide developing services have to develop a slide of "control" as we named it to evaluate the quality of machine and chemical water every day. We would then compare all the photos printed from different stores to check on the printing qualities. We strived hard to ensure stable and good quality for every printing." Fotomax processed 3000 rolls of film in its prime time until they changed to laser print in 2000. Their strict quality control did not change since its Film Era, the efficiency advanced and the quality is even more stabilised with the assistance of modern machines.
"100% Satisfaction Guarantee" are simple words, yet to strive for it isn't that simple. Not only do they rely on the chemical water, but there is one more uncontrollable element (procedure) which is "the role of a printer". A question for them is, "How to print a good photo?"
"You may not know the story behind each photograph, yet it's the moment worth recording for the photographer."
In the Film Era, without the help of technology, every staff member was a computer for Fotomax. Experiences were shared by word of mouth. Through repeated tests and failures, they found out the best versions of colour and composition. Tim Sir joked they are like "human photoshop." "Through the whole training process, in order to justify the time and process to print a good photo, what we have to learn is observation. We processed so many photos in the prime time, bringing us the best lessons to grasp the idea of composition and colour, and how printing results are influenced. We also have to take photography classes. If you never hold a camera, you can never understand light and how its source is reflected on a negative film. Every printer needs basic knowledge of photography." Everyone in the factory holds similar views on the definition of a good photo. It is the common sense shared between masters, the experiences shared by every colleague.
The experiences of every staff indicated the most important part of Quality Control, Tim Sir confirmed that they already got used to the strict master system. "We collect all kinds of photos every day, they may be shot by cell phones, single lens reflex cameras, or traditional film cameras. Some photos may already be edited by users at home, but the resolution of their screen and colour temperature varies, so the result may not meet with their expectations. This is why when advanced technology gets more involved, we need to read the photos even more carefully. When our clients take the photos, they already have their expectations upon them."
How to describe Tim Sir? Maybe "A passionate middle aged who devote himself to printing" is the most fitting.